Winter Training in Cad Civil
Best CAD Civil Project based Winter Training in Noida

& Training Institute in Noida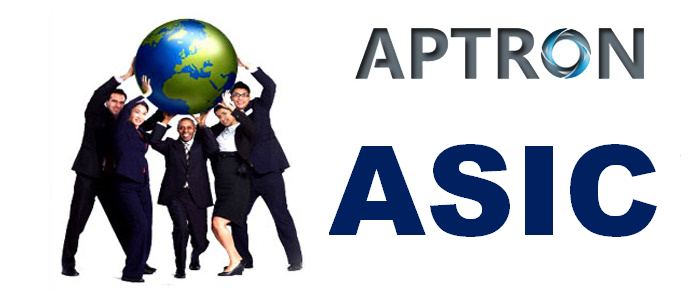 4

out of

5
based on
23
ratings.
5
user reviews.
APTRON Training Institute provides real-time and placement focused project based Cad Civil winter training in Noida. Our Winter Cad Civil certification course includes basic to advanced level and our winter Cad Civil course is designed to get the placement in good MNC companies in Noida as quickly as once you complete the cad civil training course. Our Cad Civil trainers are Cad Civil certification certified experts and experienced working professionals with hands on real time multiple Cad Civil projects knowledge. We have designed our Cad Civil course content and syllabus based training on students requirement to achieve everyone's career goal. In our Cad Civil training program, you will learn Components of a cad civil, Cad Civil real time project and Cad Civil certification placement training.
When education gets supported with computer applications, then, theoretical knowledge receives touch of practicality. The same rule applies to drawing of engineering and architecture which has been nowadays supported with AutoCAD learning. Moreover, these solutions of learning are currently being monitored by top professionals who have profound knowledge of CAD or computer aided designing. Civil and mechanical engineering are equally tough and without clearing the basics, you might not be able to follow the segments included in both the spheres. Basics here refers to practical lessons those are necessary to be get familiar with before actually applying your theoretical knowledge on the project assigned by employer.
Essentially, if you join the course of AutoCAD, then, cracking your dream job is possible as the placement services are offered by most of the learning institutes. Creating diagrammatically representation of drawing on computer with the help of software, tweaking it with proper dimensions and giving totally professional touches to the 2D or 3D illustrations are few of the major purposes served by the AutoCAD courses. Specifically in the context of winter AutoCAD civil training center in Noida, learning standards are matching the excellence which shape career of budding professionals. A team of experts is hired in the institute of AutoCAD in Noida which grooms students and assures that they get a command over CAD in just few sessions. First of all, the beginners are taught about orthographic as well as isometric drawings along with the settings of drawings to enrich their knowledge.
Besides, students get exposed to exclusive details those could not have been acquired by textual learning pattern. In short, there are many concepts and perspectives of drawings which can be best learnt about by putting the knowledge into practice. Hence, keeping this basic point as root, AutoCAD training institute Noida has designed multiple courses of CAD covering vital aspects of engineering and architectural drawings in the best possible way. The best part about this institute is its quality learning solutions those have transformed lives of several students by placing them in reputed companies. Alternatively, getting certification in CAD course is a biggest achievement and when it gets accompanied with placement solution after successful completion of the course, then, definitely, the overall output proves to be rewarding.
APTRON's Project-based Winter Training in Cad Civil Covers the Following Modules
Winter Training in Cad Civil is a modular winter course, regularized over 5 days a week, 2 hrs a day, and exclusively includes practical sessions. The course curriculum of Winter Training in Cad Civil comprises:
Module 01: Cad Civil Autocad 2D

Autocad Interface
Components of a computing cloud
Basic Drawing Commands(line, construction line,ray,smoothpoly line,circle,rectangle,arc,ellipse,revision cloud,polygon,donut,point)
Drafting Setting
Basic Editing Commands(erase,move,copy,trim,extend,mirror,offset,rotate,fillet,chamfer,scaler,stretch,break,join array)
Cinquiry Tools(layer,distance, ID,area)
Layer and Object Properties
Create and Editing Text(single line text, multiline text)
Working With Dimensions
Hatching(assosiative hatching,non assosiative hatching)
Working With Blocks(make block,write block)
Plot a Drawing
Dimensioning Concept
Polyline edit
Revision Cloud

Module 02: Cad Civil Autocad 3D

Introduction to 3d Modeling
Types of 3d Model
Shaded and Hidden Views
Creating Solid Primitives
Creating Models From 2D Profiles
Creating Models Using Sweep
Creating Models Using Loft
Creating Composite Solid
Working With UCS
Editing 3d Models
Creative Surface Primitives

Module 03: Cad Civil 3DS MAX

Understanding User Interface and Workflow
Autocad 3dmax-3ds Max Integration (DWG import, vfile link manager)
Camera Placement, Common Parameter and Advance Effects
Lighting Standard Lights, Detailed Parameters
Assign Material to the Objectand Assign UVW Map, Map Scalar Mapping Modifiers
Create Atmosphere, Like Volume Fog Clouds
Create a Walkthrough by Using Key Framer
Print Size Wizard,File Output Options Project

Module 04: Cad Civil Revit Architecture

Introduction to Parametric and Building Information Modeling (BIM)
Understanding of Revit Environment
Starting a Design Project
Working with Walls, Doors..etc.
Creating Working with Walls, Doors..etc.
Creating a Mass Elements
Creating Different Families
Drafting and Detailing
Creating Drawing Sheets
Creating Walkthrough Project
Winter Training Based Projects List in Cad Civil Technologies
Drafting Of Multi Story Building
Drafting Of Studio Apartment
Drafting Of Parking Arena
Drafting Of Shopping Mall
Drafting Of Stadium
Drafting Of Multi Floor Housing Complex
Drafting Of Road Map
Drafting Of Single Level Service Apartment
APTRON Project Based Winter Training Course duration for Cad Civil Technologies in Noida
Fast Track Training Program (6+ hours daily)
Regular Classes (Morning, Day time & Evening)
Weekend Training Classes (Saturday, Sunday & Holidays)