Winter Training in Redhat Linux
Best Project Based Winter Training in Redhat Linux

& Training Institute in Noida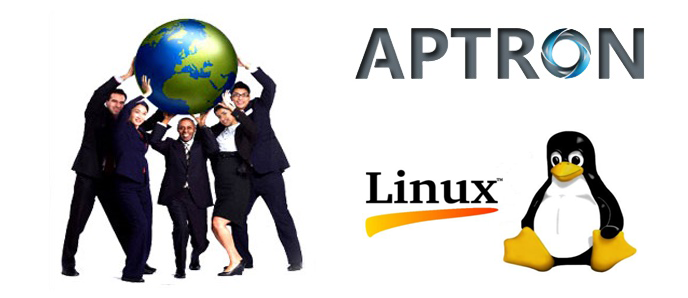 4

out of

5
based on
23
ratings.
5
user reviews.
APTRON provides real-time and placement focused live project based redhat linux winter training in Noida. Our redhat linux winter certification course includes basic to advanced level and our redhat linux winter course is designed to get the placement in good MNC companies in Noida as quickly as once you complete the Redhat Linux training course. Our redhat linux trainers are redhat linux certification certified experts and experienced working professionals with hands on real time multiple Redhat Linux projects knowledge. We have designed our Redhat Linux course content and syllabus based training on students requirement to achieve everyone's career goal. In our Redhat Linux training program, you will learn Components of a Redhat Linux, Redhat Linux real time project and Redhat Linux certification placement training.
Redhat, one of the most widely-known technology companies, is much in demand for the open-source software products it offers. It provides operating system platforms, applications and middleware. Aptron winter training in Red Hat Linux aims to develop individuals as effective Red Hat System Administrators. This workshop is project-based, where students learn how to implement concepts in a real-time setup. After completing the Red Hat training, students gain proficiency in establishing network connectivity; performing system installation; and handling physical storage. Our winter training in Red Hat Linux System is ideal for Network Administrators and System Administrators who want to establish expertise in performing core tasks in Linux.
This winter training workshop guides students through both Red Hat levels, i.e. RHCSA and RHCE. After achieving the Red hat Certified System Administrator certification, our trainers help them achieve the Red hat Certified Expert credential. Attending the Red Hat certification course at Aptron offers huge benefits to students as they get the opportunity to gain practical knowledge at an early stage. This makes them suitable for being selected in job interviews.
Aptron's Project-based Winter Training in Redhat Linux Covers the Following Modules
Winter Training in Redhat Linux is a modular winter course, regularized over 5 days a week, 2 hrs a day, and exclusively includes practical sessions. The course curriculum of Winter Training in Redhat Linux comprises:
Module 01: Redhat Linux System Administration I

Introduction to the command line
Managing physical storage
Learning how to install and configure software components and services
Establishing network connections and firewall access
Monitoring and managing processes
Managing and securing files
Administrating users and groups
Accessing Linux file systems
Installing and using virtualized systems
Reviewing the system log files and journal

Module 02: Redhat Linux System Administration II with RHCSA

Installation using Kickstart
Manage filesystems and logical volumes
Manage scheduled jobs
Access network filesystems
Manage SELinux
Control firewalling
Troubleshooting

Module 03: Redhat Linux Rapid Track course with RHCSA

Managing users and groups, files, and file permissions
Updating software packages with yum
Managing and troubleshooting systemd services during the boot process
Network configuration and basic troubleshooting
Managing local storage and creating and using file systems
Firewall management with firewalld
Managing kernel-based virtual machines (KVMs)
Automating installation of Red Hat Enterprise Linux using Kickstart
Winter Based Projects List in Redhat Linux Technologies
NIDS-Intrusion Detection System
PXE Server
FTP Server
Hosting of multiple Websites on single IP
University Management using DHCP Server
Denial Of Service Attack Real Time Implementation
Remote access vpn behind a nat Router
Astra Linux
BunsenLabs Linux
Xanadu
Vyatta
Sunwah Linux
SteamOS
Rxart
MEPIS
Knoppix
APTRON Project Based Winter Trainig Course duration for Redhat Linux Technologies in Noida


Fast Track Training Program (6+ hours daily)
Regular Classes (Morning, Day time & Evening)
Weekend Training Classes (Saturday, Sunday & Holidays)