Winter Training in SCADA
Best SCADA Live Project Based Winter Training in Noida

& Training Institute in Noida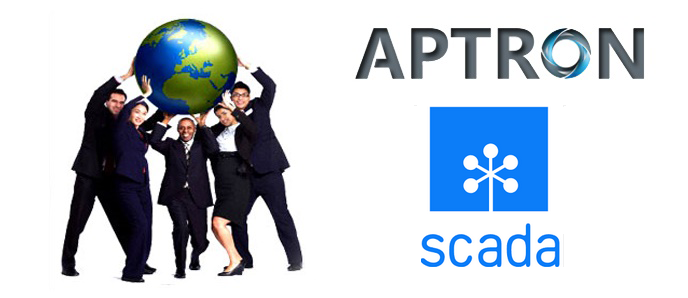 4

out of

5
based on
23
ratings.
5
user reviews.
APTRON Training Institute provides real-time and placement focused live project based SCADA Winter Training in noida. Our SCADA winter certification course includes basic to advanced level and our SCADA winter course is designed to get the placement in good MNC companies in noida as quickly as once you complete the SCADA training course. Our SCADA trainers are SCADA certification certified experts and experienced working professionals with hands on real time multiple SCADA projects knowledge.We have designed our SCADA course content and syllabus based training on students requirement to achieve everyone's career goal. In our SCADA training program, you will learn Components of a SCADA, SCADA real time project and SCADA certification placement training.
Industrial automation has set a fresh revolution in the corporate market and has modified the face of industry totally in very short time period. Every sector is taking advantage of this really fruitful technology for meeting up their demand and holding their existence and brand value in the market. This technology has conveyed dual advantages i.e. for company proprietors as well as for the users too. After the introduction of this fresh Industrial Revolution, users are now able to get most beneficial things at much sensible prices.
Best PLC SCADA Training in Noida-
Recent industrial automation technologies being used in India by many of the industries are - 1. Programmable Logic Controller (PLC) 2. Supervisory Control and Data Acquisition (SCADA)
PLC and SCADA are the recommended and trusted name when it comes to getting best industrial automation set for any one industry. It requires vast investments for setting up an efficient set up for getting the wanted results out of this technology. Companies' hires professionals on much high pitched salary packages just to ensure that their investment and business do not getting effected easy by any of the causes.
That is why recruiters always choose candidates with training certification on PLC and SCADA from a nice company. No organization desires to take chance therein particular area because vast sum of money is involved in this procedure.
That is why in lots of the organization candidates having PLC and SCADA training certification are needed only. Without doubt PLC and SCADA professionals are very well paid but it need special effort apart from engineering or any other technical degree. Industry training on PLC and SCADA is one of the world class things for making way in the extremely paid corporate sphere.
It is not a big deal for the students and pass-out's to get familiar with PLC and SCADA skills as it can be done on little term basis during annual technical summer training. If in cases single want to get familiar with detailed knowledge than there is a accessibility to winter training where one can continue almost every aspect of this technology while working thereon. These six months are more likely to be doing work experience than to be training experience.
APTRON's Project-based Winter Training in SCADA Covers the Following Modules
Winter Training in SCADA is a modular winter course, regularized over 5 days a week, 2 hrs a day, and exclusively includes practical sessions. The course curriculum of Winter Training in SCADA comprises:
Module 01: Applications of SCADA software
Module 02: Different packages available with I/O structure
Module 03: Features of SCADA software

Module 04: Application development in Cimplicity, Wonderware InTouch

Creating a new SCADA application
Creating Database of Tags
Creating & Editing graphic display with animation
Data Entry / Start Stop command
Analog entry
Sizing
Movement
Blinking
Visibility
Filling

Module 05: Trending

Creating & Accessing Real-time Trends
Creating & Accessing Historical Trends
Creating Alarms & Events
Writing logic through script
Application script
Condition
Data Change
Window script
Special functions

Module 06: Connectivity with the different hardware

Communication protocols
Communication with PLC
Communication with Data Acquisition System

Module 05:Connectivity between software

Communication with Visual Basic
Troubleshooting the application
Winter Training Based Projects List in SCADA Technologies
SCADA system for substation automation
PLC based Automatic Industrial DrainageTimer
PLC based Elevator Controller
PLC based Pick and Place crane
PLC based water level Indicator andControlling system
PLC based irrigation controller for garden
PLC based Temperature Controller
PLC based automatic industrial or school orcollege time management System.
PLC based double axis crane
PLC based Automatic Traffic and StreetLight Controlling System
PLC based Railway track crack DetectingVehicle.
PLC based automatic dam shutteropen/close system
PLC based Automatic Bottle Filling System
PLC based Automatic Car Washing System
APTRON Project Based Winter Trainig Course duration for SCADA Technologies in Noida


Fast Track Training Program (6+ hours daily)
Regular Classes (Morning, Day time & Evening)
Weekend Training Classes (Saturday, Sunday & Holidays)